YOU've SCORED
7

out of 7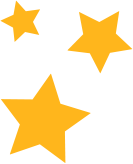 TRY AGAIN
Congratulations!
You are well-equipped in the knowledge surrounding the inspection of electrical, wireless, and EMC products.
Invite your colleagues to take this short quiz. For a deeper understanding on the regulatory compliance for each product in each country, download our Our 2019 Electrical & Electronics Compliance Guide.
Download 2019 eletrical & electronics compliance guide.
We take your personal data seriously. We will not use your e-mail and any other associated data for anything not pertaining to this quiz, and they will not be shared with any third parties.